Appliance Servicing & Repairs
Johannesburg's #1 Appliance Repair Company
Reliable & Trustworthy Servicing
Customer happiness is top priority. All of our work comes with a 3 month guarantee on repairs done.
Commitment to Providing Fast & Reliable Services
Repairs to all major residential and commercial appliances, including washing machines, dryers, ice makers, refrigerators, freezers, ovens, stoves, dishwashers & gas appliances.
We take pride in being the first point of contact for our customers. Most of our clients are from direct relationships we've built over the years.
Holland Electrical was founded in 1952 as a small company dedicated to providing Johannesburg residents fast, reliable, and affordable repairs. Since then, we have grown our happy client base, enabling us to offer same or next-day appliance repairs throughout most of Johannesburg.
We are also proud to have earned the distinction of being an authorized service center for AEG, Electrolux, Bosch, Siemens, Gagenau, Defy and Whirlpool brand appliances. We also service LG, Samsung and many others.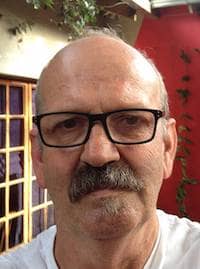 We understand how disruptive a broken appliance can be, so we do everything in our power to fix your appliance the next business day you call for service. Our technicians arrive on time for appointments.
Expert technicians: We encourage our technicians to specialize in different types of appliance repairs so that they can become true experts. They undergo rigorous continuous training to ensure they remain up to date on all the latest technology and features.
Upfront pricing: Our technicians always provide accurate and reliable estimates before beginning work on your appliance repairs.
Superior customer service: From the moment you call to request service, you will be treated with courtesy and respect. Our technicians never leave a mess in your home.
Repairs that really last: We promise to get your appliance repaired right the first time. Because we follow factory recommendations when making repairs and utilize high-quality parts, our appliance repairs really last.
Enjoy same day service from an expert technician for virtually any type of appliance repair.
Order Parts & Accessories
Order factory-certified replacement parts & accessories using our convenient online portal.
Need to keep working? We can provide loan machines per arrangement.
Some of the Brands we service
We are certified agents for
Bosch Appliances
Defy Appliances
Speed Queen Appliances
Siemens appliances
AEG Electrolux Appliances
Whirlpool Appliances
18 Jackal Street, Kensington
Johannesburg, Gauteng
Monday – Thursday from 08:00 to 16:30
Friday from 08:00 to 16:00